Join a team with purpose.
Multicultural and intergenerational
"The average age is around 40 years old, but there's an enthusiastic spirit, regardless of age. Since we all come from different cities, and even different countries, everything is happier."
Competitive salaries
"There's a lot of transparency and a growth plan that enables you to work on your expectations. Salary ranges are fully adapted to the market."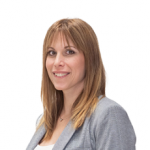 Hybrid working
"We work remotely at least two days a week and we choose our days. They're not set in stone for us. This is great when it comes to balancing my work and family life, as well as when it comes to choosing training options, doing exercise or whatever I fancy."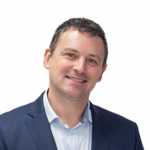 Flexibility
"I'm a father of three so work flexibility is a lifesaver! At Biovic we work in an environment of trust and, based on that premise, there's a lot of freedom to organise your work and ensure your personal, family and professional lives are satisfied."
Professional career
"Biovic offered me stability in an industry where project teams are renewed every three years. Here, I found a place where I could develop professionally and set my sights on a long-term career."
Find out about our job offers.

Join us!
If you think we could be the company for you, write to us. We'd be delighted to get to know you.